Tire Services Edmonton
The Service You Deserve, The Quality You Expect

Tires
Tirecraft technicians will perform tire inspections, flat repairs and rotation. These services are designed to inform you of the condition of your tires, professionally repair and rotate to improve the even wear and life of your tires.
At Tirecraft Auto & Exhaust we proudly carry BFGoodrich, Bridgestone, Cooper Tires, HanKook, Michelin and Toyo tires.
For more information on our tires, and to find out which size tire is right for your vehicle, visit the main Tirecraft website at www.tirecraft.com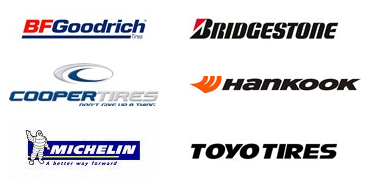 Common Problems
Tire damage and/or Leaks
Tread wear
Scheduled Maintenance
It is important that tires remain properly inflated.
Regular rotation of your tires will also help prevent irregular and premature wear.